Vest Transformer Thick
our popular Vest Transformer, the perfect companion for colder days when you prefer a more strict and upright look. This versatile piece can be worn in multiple ways, allowing you to create your own unique style. The vest is designed to offer multiple styling options. The vest falls down to the ankles when worn open and can be closed with two lines on either side, enabling you to create your unique style. With meticulous attention to detail, the Vest Transformer embodies the essence of Mesnikovich's brand philosophy. Pair it with your favorite dress for a formal event or layer it over jeans for a chic everyday look. The Vest Transformer is a versatile piece that elevates your wardrobe with effortless sophistication and individuality.
50% Wool & 40% Polyester & 10% PAC with a 60% Cotton & 40% Polyester Lining Cover. Our plisse fabric offers a unique and distinctive texture that adds a touch of elegance and sophistication to any garment. Plisse, derived from the French word meaning "pleated", is a technique that involves permanently pleating the fabric. This creates a beautiful texture characterized by tiny, delicate folds that give the material depth and visual interest. The plisse fabric is often made from lightweight materials such as cotton, chiffon, or silk, making it a versatile choice for both casual and formal wear. The fabric's delicately crinkled surface lends a sense of movement and fluidity to the garment, making it ideal for flowy dresses, skirts, blouses, and scarves. In addition to its unique texture, plisse fabric offers other benefits. It is known for its wrinkle-resistant properties, making it a practical choice for travel or occasions where you want to look polished without worrying about ironing or creasing. Furthermore, plisse fabric is often breathable and lightweight, making it comfortable to wear in warmer temperatures. Its textured construction allows for airflow and helps keep you cool and comfortable throughout the day. With its distinct pleated texture, versatility, and practicality, plisse fabric is an excellent choice for those seeking garments with added charm and dimension. Elevate your wardrobe with the timeless elegance of plisse fabric and enjoy the flattering drape and visual appeal it brings to your ensemble.
Made in Barcelona, Spain
Materials

Wool 50% & Polyester 40% & PAC 10% with a Cotton 60% & Polyester 40% Lining Cover
Shipping & Returns

Free Shipping across Europe, and free shipping around the world for orders over 390€.
Hassel-free exchange up to 14 days after receiving item.

Model Measurements

Height 177cm
Bust 83cm
Waist 58.5cm
Hips 89cm
Share
查看完整详细信息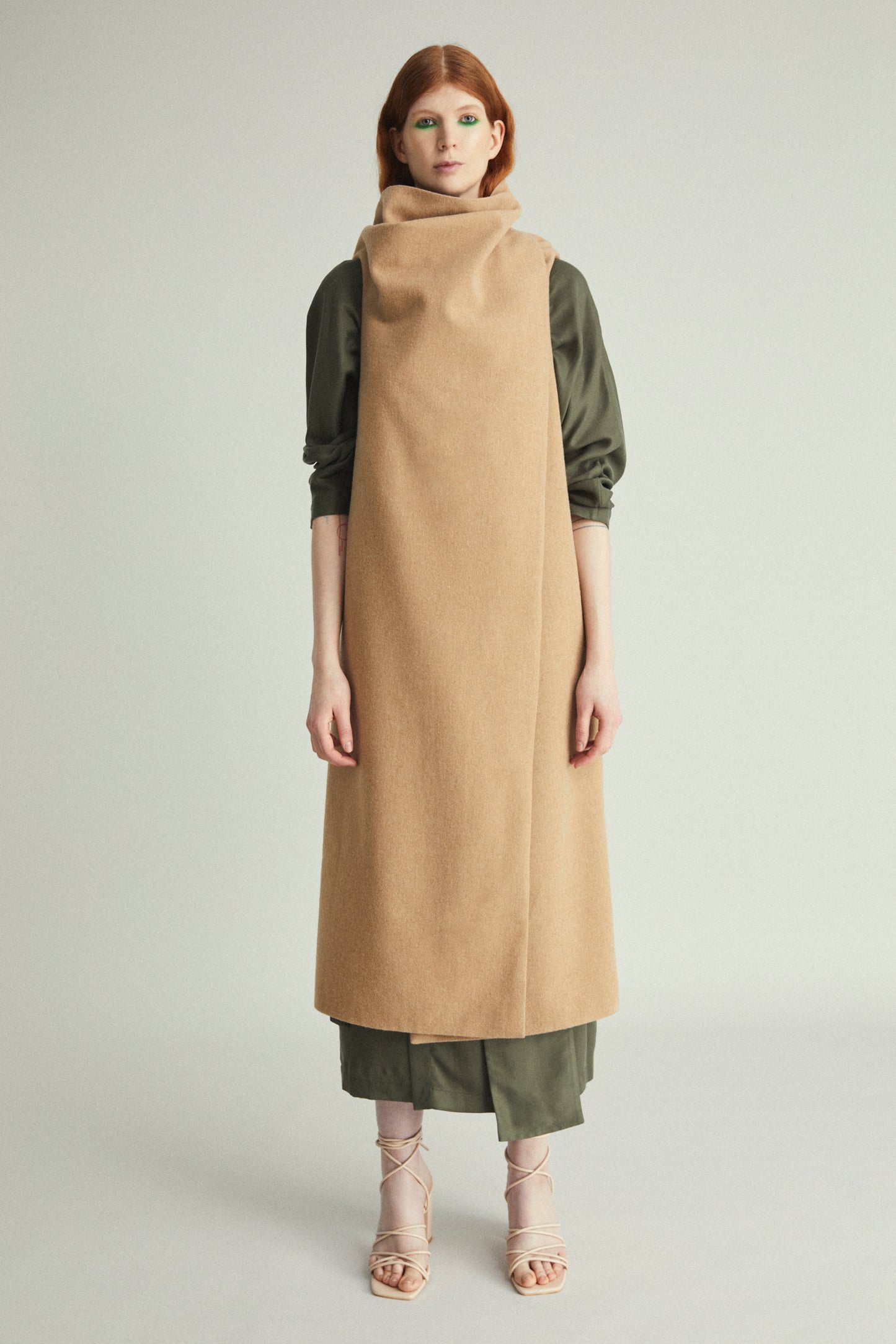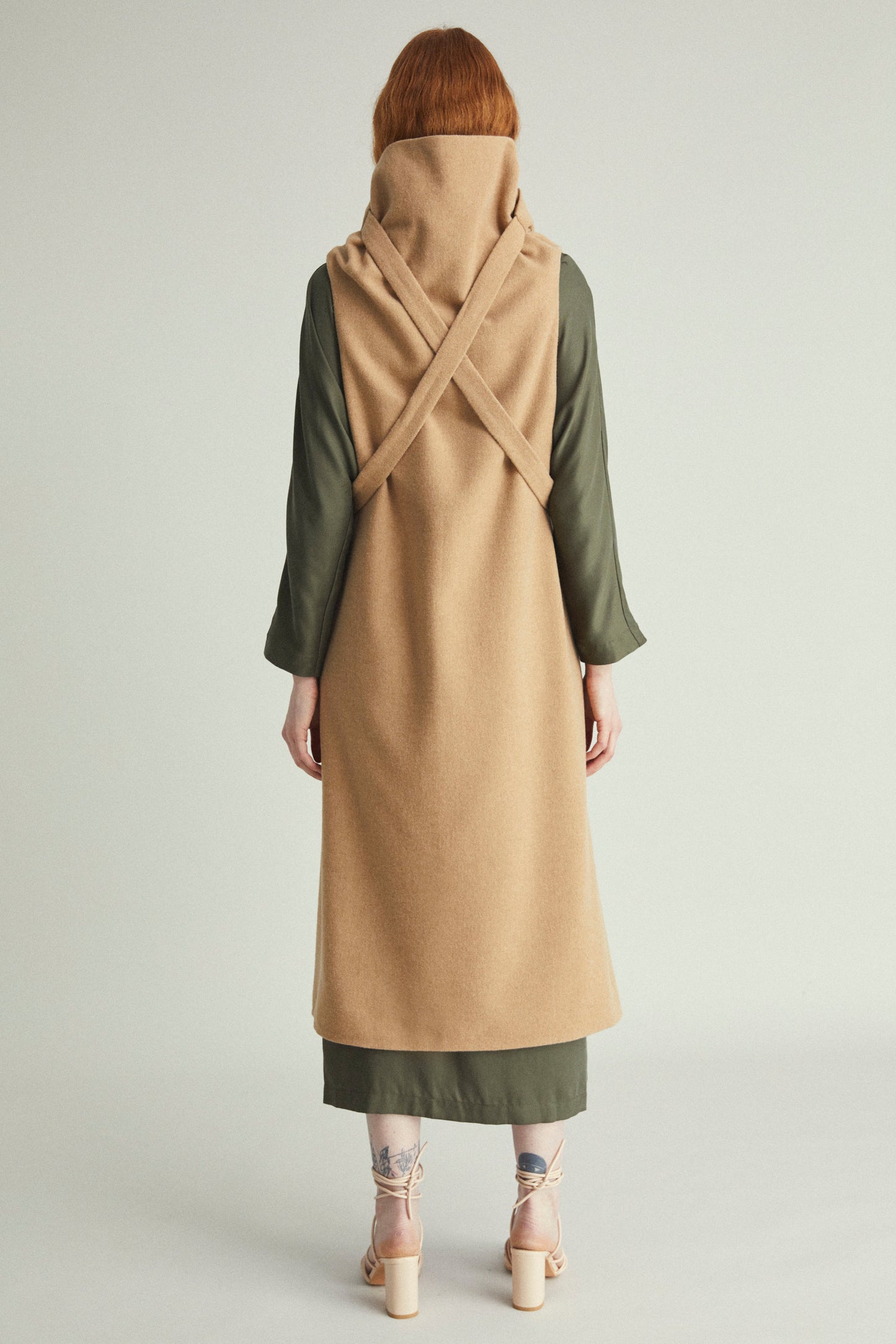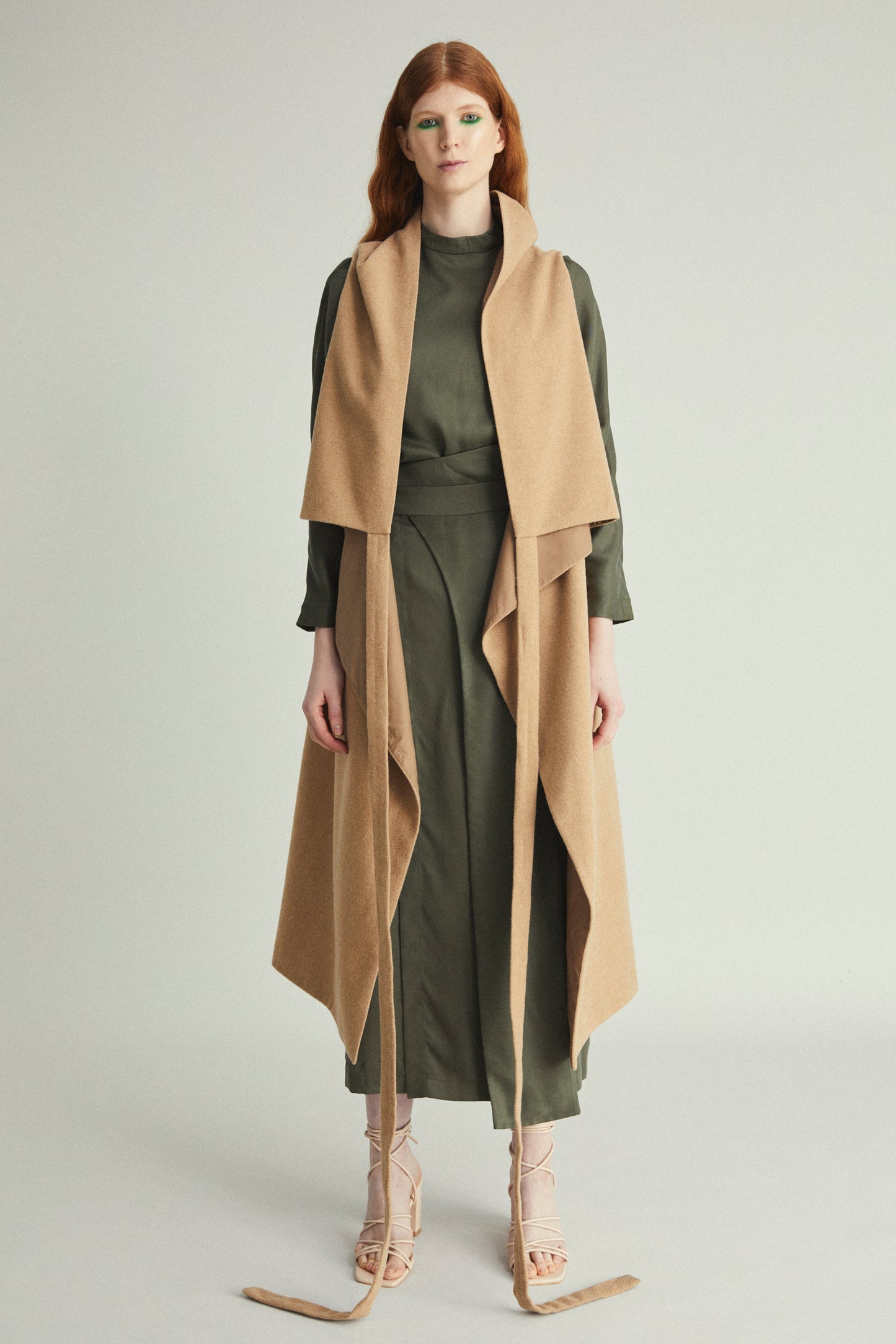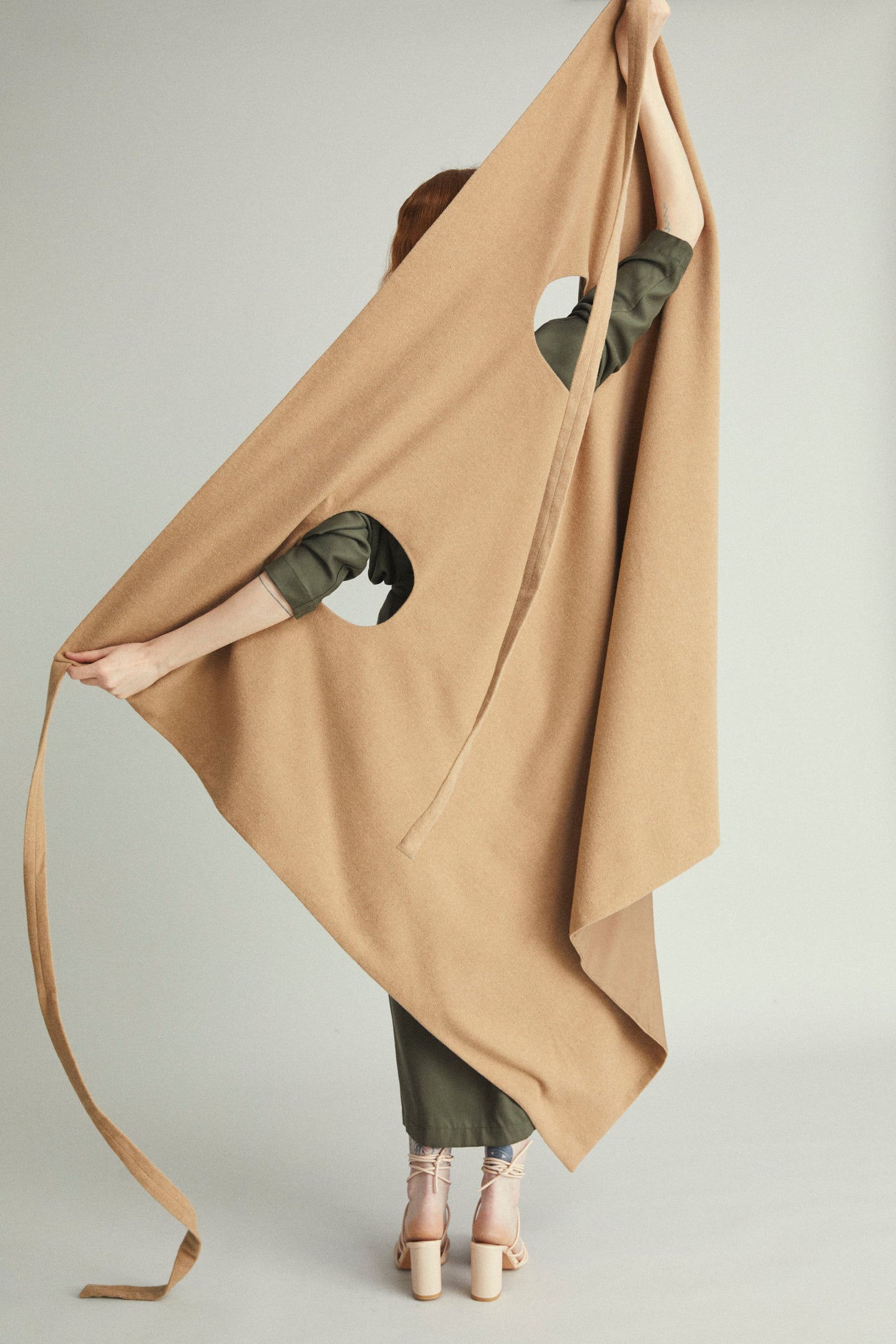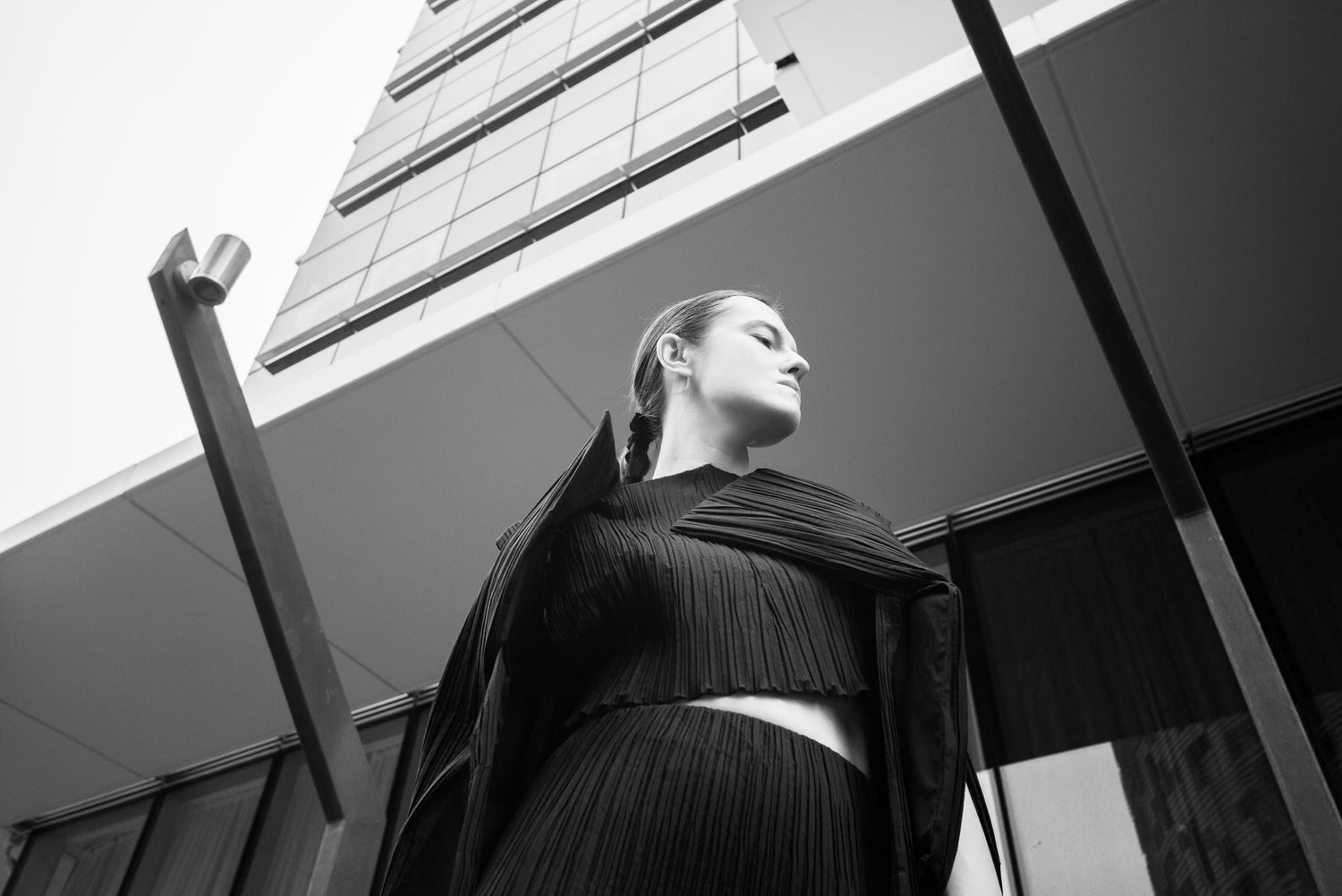 Structured
MESNIKOVICH is for girls and for women, it´s sporty yet classic, it´s white but black, it´s unpredictable, and it´s anything but boring.
Free Shipping

We offer free shipping within Spain and Europe, and worldwide free shipping for orders over 390€.

Hassle-Free Exchanges

You may exchange any product up to 14 days after receiving it as long as it has not been worn, washed, and/or damaged.